What Are the Benefits of Partnering with a Creative Brand Design Firm?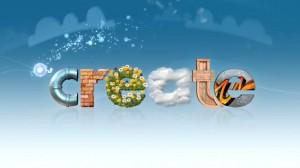 A company's brand projects a certain image and conveys a specific message to the marketplace. It can either be an asset or liability, depending on how accurately it represents the company and how relevant it is to its target audience. We specialize in branding strategy for new company, product and service launches. We also have extensive experience evolving brands for companies that are changing their strategic focus, expanding their geographic footprint or merging or acquiring other companies or business units. Our brand consulting services include brand audits, brand strategy, logo design, corporate identity system design, tagline creation and complete sales/marketing material development.
We create brand identities for our clients that differentiate, establish credibility, pique interest, spark conversation and generate buzz.
Most importantly, the brands we build serve as the springboard our clients need to go to market with confidence, connect with prospects, compete with larger companies and ultimately win business.
If you need help developing a new brand or updating your company's current brand image, please contact us. We have experience with many industry sectors, so we can learn your business and market quickly.